Culinary Events
Chef de cuisine Christian Hirsch mixes regional and seasonal specialties with special highlights that would be much appreciated by any gourmet. This certainly will be a culinary experience to treasure!
At the restaurant in the Luther-Hotel you will be served with fancy and delicious food, selected wines and hospitality. Throughout the year, culinary highlights will make sure there is something for every taste.

Culinary Events at the Luther-Hotel Restaurant
Tasty throughout the year!
Musical Dinner on March 11th 2017
Spend an unforgettable night at the Luther-Hotel!
Feel the magic of the moment and enjoy highlights from different musicals such as "Dirty Dancing", "Tarzan" and "Phantom of the Opera" in combination with a delicious 3-course menu created by our kitchen chef Christian Hirsch.
Doors open: 6.30pm | start: 7.00pm
Ticket price: 69.00 € incl. dinner + show
Reservations at the Luther-Hotel: +49-3491-458-0
Valentine's Day Menu on February 14th 2017
The way to a man's heart is through his stomach!
Surprise your beloved with a romantic candlelight dinner at our restaurant! Kitchen Chef Christian Hirsch will serve a delicious 3-course-menu on this special day.
3-course menu incl. Aperitif | 66.00 € per couple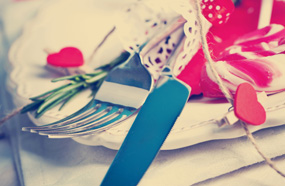 Asparagus Week April 17th – 24th
Discover the king of vegetables in all kinds of new ways.
You may look forward to an exclusive selection of delicious recipes and selected wines.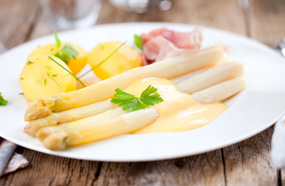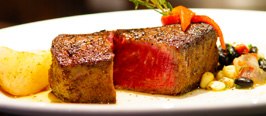 3-Course-Menu of the Month
Every month, we offer a different 3-course menu incl. 0.2 l wine (for 50.00 € for 2 people)
Please reserve a table in advance: +49-3491-45
Please book in advance: +49 (0)3491 458-0.
Pumpkin weeks August 28th – September 24th
Whether as a starter, a snack, a main course or as a side dish fresh out of the oven - pumpkin is an all-rounder! Enjoy the traditional fall vegetable in various ways. We will not only serve its delicious pulp with a high level of antioxidant beta-carotene but also its crispy pumpkin seeds and premium pumpkin seed oil, which contains essential fatty acids and phytochemicals!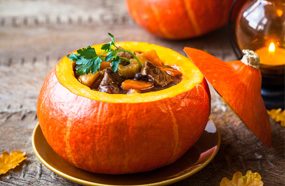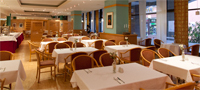 Restaurant at the Luther-Hotel
Opening Hours
Breakfast 6:30 am-10:00 am
Restaurant 5:30 pm-10:00 pm
Bar opens daily until 1:00 pm
Reservation:
by phone +493491 458 438 or by e-mail