Offers

Holiday Offers for Lutherstadt Wittenberg
Experience History first-hand!
Wittenberg is not only the city of Reformation, of Martin Luther and his contemporaries, but also a thrilling vacation area - for there is much more to discover than one might think: Impressive museums and exhibitions, architectural landmarks such as the Bauhaus Dessau and beautiful churches line up like beads on a necklace. The Wittenberg region invites you by means of beautiful gardens and parks.
In order to discover Wittenberg, we advise you to start your tour at the restored Luther House, then follow the sound of time to the All Saints' Church displaying the door to which Luther nailed his Theses, go past Melanchton House, Wittenberg Town Church and Bugenhagenhaus and eventually linger among the shades of Luther Oak and visit the Cranach Houses and Courtyards.
All offers of the Luhter-Hotel in 2017 at a glance
Reli(e)ve Reformation excitement
2017 is all about Luther, his memorial and the Reformation. Take a break for two or three days to relieve but also to relive the great reformer's footsteps and experience the history of Lutherstadt Wittenberg!
2 nights with breakfast
1 rustic 'Luther menu'
1 3-course menu or buffet
1 ticket to the Asisi Panorama
from 152.00 € p. p. in a double room
from 206.00 € in a single room

The offer is bookable from January-March & November-December 2017
Luther 360°
Look forward to three days of Wittenberg at the Luther-Hotel! Visit the asisi panorama to enjoy the 360° exhibition and explore the former home of the great reformer. Afterwards, you can relax at our cozy garden café right next door.
2 nights incl. breakfast buffet
1 x ticket to the Lutherhaus
1 x ticket to the asisi panorama
from 129,00 € per person in a double room
from 197,00 € in a single room
The offer is bookable from 17 May until 29 December 2017.
Christmas Sparkle meets Roast Goose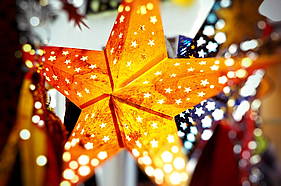 2 nights including breakfast buffet
1 x Goose dinner with homemade red cabbage, kale, potato dumplings and mugwort gravy incl. 1 glass of wine on the 1st evening
1 x fondue incl. 1 glass of wine on the 2nd evening
1 x Christmas punch and a piece of "Stollen"
1 x visit to the Christmas market incl. 1 mug of mulled wine
198,50 € in a single room
153,50 € p. P. in a double room

bookable from 27 November - 22 Dezember 2017
To book, please either call +493491 458-0 or send an e-mail to info(at)luther-hotel-wittenberg(dot)de.
New Year's 2017/2018 in Wittenberg - already booked out!
Our New Year's Special includes (per person):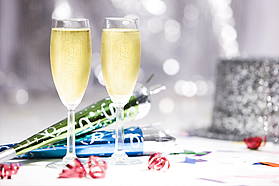 2 nights incl. breakfast buffet
(hangover breakfast on 1st of Jan. until 1 pm)
1 dinner menu on new year's eve
On December 31th:
1 guided city tour through the Old Town of Wittenberg
1 visit to the Lutherhaus
1 mulled wine reception in the winterly courtyard
1 ticket for the gala dinner on new year's eve with:
- welcome drink
- gala buffet
- 1 glass of sparkling wine to toast to
- midnight snack
- musical entertainment
- show program
299,00 € in a single room
245,00 € per person in a double room
Offers at the Luther-Hotel in 2018
Discover Wittenberg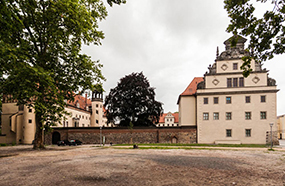 2 overnight stays incl. breakfast buffet
Welcome drink
1x Rustic Luther Meal
1x 3-course-menu or buffet
1x Audio or personally guided city tour
1x entrance for the Lutherhaus or asisi panorama

1x coffee and cake at the restaurant von Bora

229.50 € in a single room
175.50 € per person in a double room
Wittenberg for connoisseurs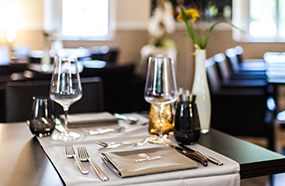 2 nights including breakfast buffet
1x 3-course dinner menu atour restaurant "von Bora"
1x dinner at the Luther Hotel (3-course menu or buffet)
1x pampering massage with warm essential oils
1 chocolate greeting in your room
1 bottle of sparkling wine

257.00 € in a single room
192.00 € per person in a double room
Wittenberg for Romantics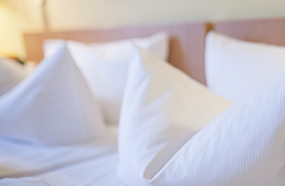 2 nights including breakfast buffet
1x 4-course candlelight dinner at the restaurant von Bora
1 chocolate greeting in your room
1 bottle sparkling wine (house brand)
1x World Heritage Card for 24 hours (http://welterbecard.de)

234.00 € in a single room
169.00 € per person in a double room
Luther for brisk Ones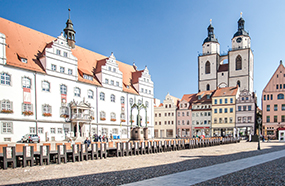 1 overnight stay incl. breakfast buffet
1x hearty dinner snack
1x audio or personally guided city tour

from € 96.50 in a single room
from € 69.50 per person in a double room
Luther 360°
2 nights including breakfast buffet
1x entrance for the Lutherhaus
1x entrance for the asisi panorama

from 171.00 € in a single room
from 117.00 € per person in a double room
German Pop Hits meet Dinner Party at the Luther-Hotel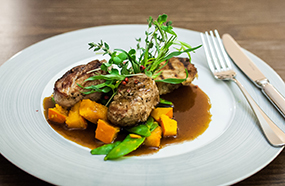 1 night including breakfast buffet
1x ticket for the Schlagernacht on 10.03.2018
1x entrance for the asisi panorama

151.00 € in a single room
126.50 € per person in a double room
Wittenberg for repeaters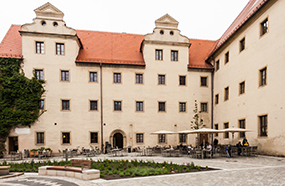 2 nights including breakfast buffet
1x 3-course dinner menu atour new restaurant von Bora
1 guidebook per room
1x rental bike to explore the region or alternatively 1x guided city tour through Wittenberg

196.00 € in a single room
142.00 € per person in a double room
Wittenberg for Cyclists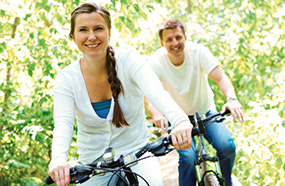 2 nights including breakfast buffet
1x aperitif on the first evening
1x "Radler" (typical German alcoholic beer beverage) on the 2nd evening
2x dinner (3-course menu or buffet as recommended by the chef)
1 guidebook per room

208.50 € in a single room
150.00 € per person in a double room
Wittenberg for Motorcyclists
2 nights including breakfast buffet
1x welcome drink
2x dinner (3-course menu or buffet according to the recommendation of the chef)
1x packed lunch for your motorcycle tour
safe garaging for your motorcycle

194.00 € in a single room
145.00 € per person in a double room
Christmas Sparkle and Roast Goose
2 nights including breakfast buffet
1x goose meal "full" - Crispy of the goose with homemade red and kale, potato dumplings and mugwort incl. 1 glass of wine on the first evening
1x fondue* incl. 1 glass of wine on the 2nd evening
1x Christmas punch and a piece of studs in the wintry yard garden
1x Christmas market visit including 1 cup of mulled wine

198,00 € in a single room
153.50 € per person in a double room

End of November to End of December 2018 (exact dates not known yet)
*Fondue is not possible for groups; alternatively we can offer you a Christmas buffet
New Year's with Luther 2018/19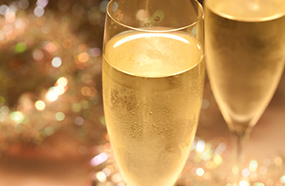 2 nights including breakfast buffet (hangover on New Year's Day until 1:00 pm)
1x 3 course dinner menu (2 main courses to choose from) on 30.12.2018
1x guided city tour through the old town of Wittenberg
1x entrance for the Lutherhaus
1x mug of mulled wine in the winterly courtyard
1x ticket to the New Year's Eve Gala Dinner with:
- welcome cocktail
- gala buffet
- 1 glass of champagne to toast at midnight
- midnight snack
- musical entertainment
- show program

294.00 € in a single room
240.00 € per person in a double room